¿Cómo es vivir en Richmond, California?
¿Debes vivir allí?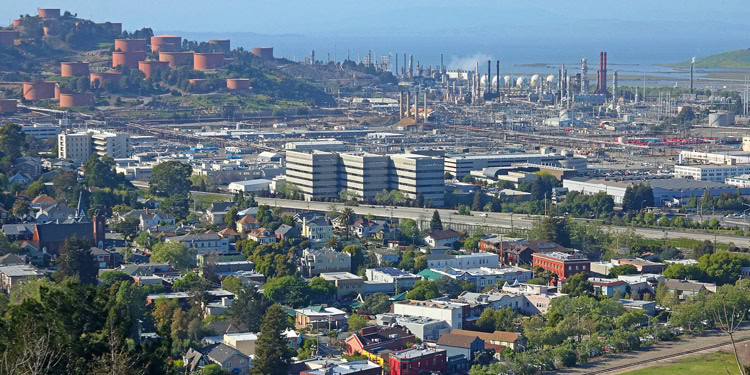 Richmond, California
Richmond ofrece excelentes oportunidades de empleo, un buen clima y un buen ambiente para las familias. Sin embargo, el costo de vida de esta ciudad es sumamente alto.
🏠 Precio promedio de una casa
Richmond ofrece uno de los sectores con los precios de viviendas más bajos para los que desean vivir en la bahía de San Francisco (San Francisco Bay Area), pero esto no significa que vivir aquí sea económico. Veamos cómo es vivir en Richmond, California y si es una buena ciudad para ti.
💲 Costo de vida en Richmond, California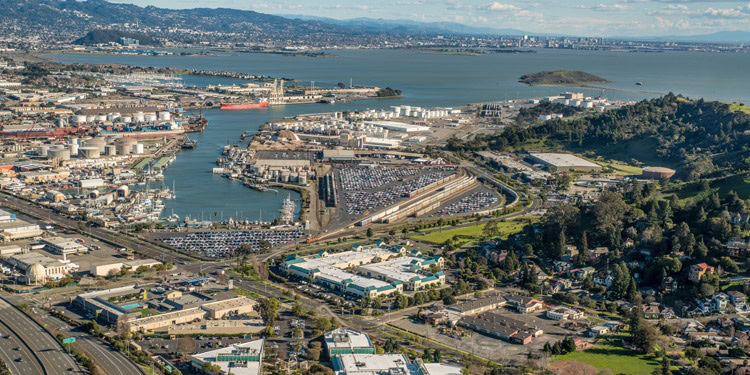 No importa en qué parte de California te encuentres, el costo de vida suele ser significativamente más alto que el promedio nacional, y Richmond no es la excepción.
El costo total de vida en Richmond, California es 30% más alto que el promedio estadounidense, mientras que los costos de la vivienda pueden ser casi el doble.
Sin embargo, aunque no son nada baratos, los precios de las casas en Richmond, California son más bajos que en otras partes de la bahía de San Francisco. Esto permite que las personas con buenos salarios que buscan comprar una vivienda por primera vez puedan mejorar su calidad de vida.
🌞 Clima de Richmond, CA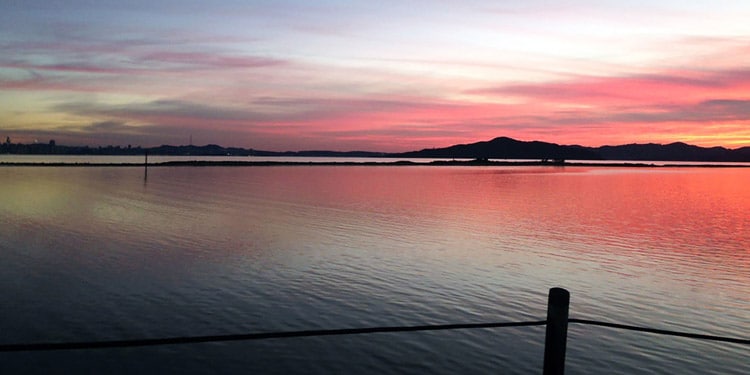 Richmond está situada en la Bahía Este de California, cerca de San Francisco, y disfruta de un clima agradable con veranos cálidos y secos e inviernos suaves.
Las temperaturas de Richmond, CA no son consistentes en toda la ciudad, debido a que algunas partes están más hacia el interior, mientras que otras están más cerca de la bahía. Sin embargo, estas generalmente varían entre los 50 grados Fahrenheit y los altos 70 durante todo el año.
Septiembre suele ser el mes más caluroso en esta ciudad. Sin embargo, la temporada de lluvias suele ser larga. Durante octubre a abril es cuando se produce la mayor cantidad de lluvia, con un promedio de unas cuatro pulgadas por mes.
💼 Empleos en Richmond, California
La economía de Richmond, California está impulsada por una serie de sectores diferentes, desde la industria petroquímica, la educación, la atención sanitaria y los empleos relacionados con el gobierno.
Históricamente, esta ciudad ha gozado de una tasa muy baja de desempleo y sus residentes tienen ingresos por encima del promedio de Estados Unido. Sin embargo, el costo de vida en esta ciudad es tan alto que en algunos casos anula cualquier tipo de ventaja salarial que puedes obtener al vivir aquí.
Por estas razones, recomendamos asegurar un buen empleo antes de mudarte a esta ciudad.
Algunas de las compañías más conocidas que ofrecen buenos empleos en Richmond, CA son:
Si estás considerando mudarte a Richmond y necesitas un trabajo, usa alguna de las agencias de empleo recomendadas o aprovecha nuestra lista de sitios recomendados para encontrar empleo rápidamente.
💰 Encuentra trabajo RÁPIDO en California en estas compañías que están contratando:
🎓 Escuelas y universidades en Richmond, CA
Las escuelas de Richmond ofrecen a los estudiantes una buena educación. Este es uno de los mejores aspectos que encontrarás al vivir en esta ciudad.
El distrito escolar West Contra Costa Unified School District se encarga de la educación en Richmond. Está compuesto por 68 escuelas en total, con cuatro escuelas secundarias (high schools), seis escuelas intermedias (middle schools), casi cuarenta escuelas primarias (elementary schools), así como varias escuelas tipo charter.
Entre las mejores escuelas de Richmond, California están:
Valley View Elementary
Coronado Elementary
Leadership Academy
Middle College High School
Olinda Elementary School
Benito Juarez Elementary School
Valley View Elementary School
Richmond Charter Academy
La mayoría de las escuelas públicas de Richmond han prohibido la comida chatarra y los refrescos en un esfuerzo por combatir la obesidad infantil, así que ten esto en cuenta cuando inscribas a tus hijos en su nueva escuela.
No hay colegios o universidades directamente en Richmond, pero los estudiantes universitarios tienen excelentes opciones muy cercanas.
Algunos colegios notables en el área incluyen: El Colegio Contra Costa (Contra Costa College), San Pablo, el Colegio de Las Artes de California (California College of the Arts), Oakland, la Universidad de California (University of California), Berkeley, la Universidad Estatal de San Francisco (San Francisco State University) y el Instituto de Arte de San Francisco (San Francisco Art Institute).
🚘 Tráfico y transporte en Richmond, CA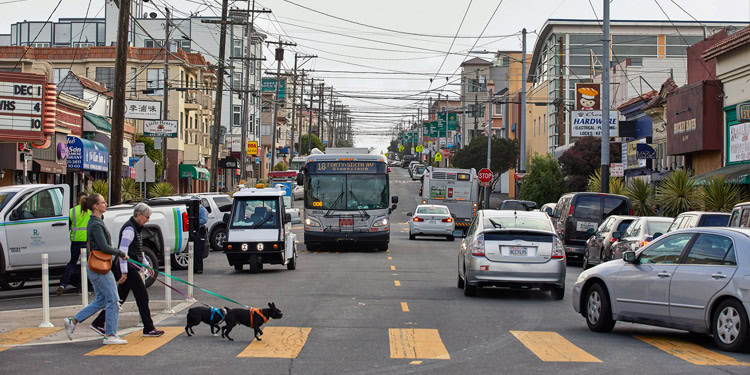 Como en la mayoría de ciudades en Estados Unidos, el auto es el método principal de transporte en Richmond, California. Aunque es recomendado tener tu propio vehículo al vivir en esta ciudad, encontrarás varias opciones de transporte público.
El tráfico en Richmond no es tan malo como en otras ciudades cercanas. Su menor población significa que es menos probable que te quedes atascado en un embotellamiento mientras conduces por sus calles.
Además, la ciudad disfruta de una robusta red de transporte público, con el tren de tránsito rápido (Bay Area Rapid Transit), así como una amplia red de autobuses y trenes.
Ya sea en tren, autobús, ferry, auto personal, hay muchas maneras de moverte por esta ciudad de California. Por ejemplo, la línea de autobuses  AC Transit ofrece numerosas líneas de autobuses en toda la ciudad, incluido un servicio a través de Bay Bridge en San Francisco. También es posible tomar un ferry especial al Giants Ballpark durante la temporada de béisbol.
Richmond es una ciudad idea para los amantes de las bicicletas, pues cuenta con casi 17 millas de senderos para ciclistas. Richmond es una ciudad amigable para los ciclistas y los caminantes, con muchos senderos en los parques y caminos para bicicletas en toda la ciudad.
🌎 Latinos en Richmond, California
Según la Oficina del Censo de Estados Unidos, la población hispana o latina en Richmond, California es de 41.05%.
Además, la composición racial (no hispana) de la ciudad es de:
19.57% negra o afroamericana
17.87% blanca
16.16% asiática
3.68% de dos o más razas
0.94% de otras razas
0.52% nativa americana
0.20% de las islas del Pacífico
👮‍♂️ Crimen en Richmond, CA
Aunque la tasa de crímenes violentos en Richmond se ha reducido drásticamente en los últimos años, varias zonas de Richmond, California son consideradas peligrosas.  Es esencial usar el sentido común y ejercer precaución si vives en Richmond.
Desafortunadamente, la mayor parte de la ciudad, especialmente el centro de Richmond (Downtown Richmond), tiene un alto nivel de criminalidad. Fácilmente compite con la peligrosa ciudad de Compton como una de las peores ciudades de California en lo que se refiere a la tasa de criminalidad per cápita.
Sin embargo, Richmond tiene algunas zonas seguras. Las partes más seguras de Richmond son los alrededores de Marina Bay y Point Richmond (al sur de la autopista I-580), la zona de Hilltop al norte de San Pablo, donde se encuentra el Hilltop Mall y gran parte del este de Richmond al otro lado de la autopista I-80 o la San Pablo Avenue.
🎈 Entretenimiento y cosas que hacer en Richmond, CA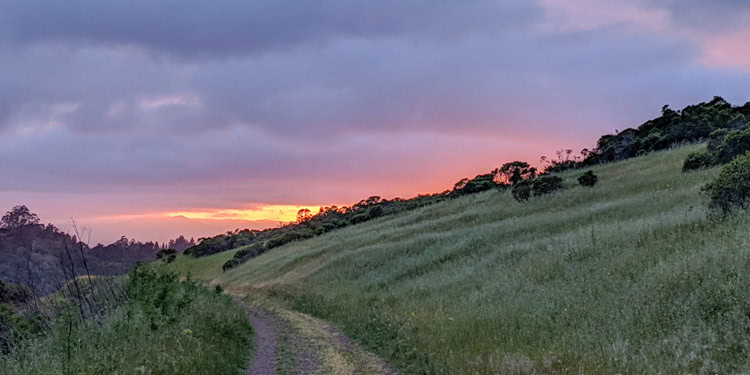 Hay muchas cosas interesantes que hacer en Richmond y en las comunidades cercanas. Por ejemplo, el parque Tilden Regional Park es uno de los mayores espacios verdes cerca de esta ciudad y es uno de los preferidos por los residentes que buscan recrearse. Ya sea que camines entre los altos árboles o simplemente te relajes bajo la sombra de uno de ellos, este es un buen lugar para ir a recargar tus baterías.
El Parque Regional del Wildcat Canyons es otro oasis al aire libre en el corazón de la ciudad. Es un poco más abierto que el parque Tilden, y es un gran lugar para volar una cometa en un día ventoso. El Point Pinole Regional Shoreline ofrece pintorescas vistas de la costa, y también tiene algunos senderos para caminar.
Si de alguna manera te cansas de explorar y hacer picnics en los interminables parques y senderos situados en Richmond, no te preocupes, ¡todavía tendrás mucho que hacer! Puedes visitar el barco SS Red Oak Victory Ship, un buque de guerra de la Segunda Guerra Mundial o las grandes piscinas de The Plunge, el natatorio de la ciudad.
Los compradores también amarán las pintorescas tiendas de Point Richmond. Además, a los dueños de mascotas les encantará saber que Richmond está muy cerca del Point Isabel Regional Shoreline, el parque para perros más grande de los Estados Unidos.
Para experiencias culturales, podrás asistir a un espectáculo en el teatro The Masquers Playhouse o aprender sobre maquetas de trenes en el museo Golden State Railroads.
Richmond también es el hogar de varias celebraciones a lo largo del año, como el festival de Juneteenth y la fiesta mexicana del Cinco de Mayo. Además, siempre encontrarás eventos durante los días feriados como el Día de la Independencia.
🗺 Mejores lugares donde vivir en Richmond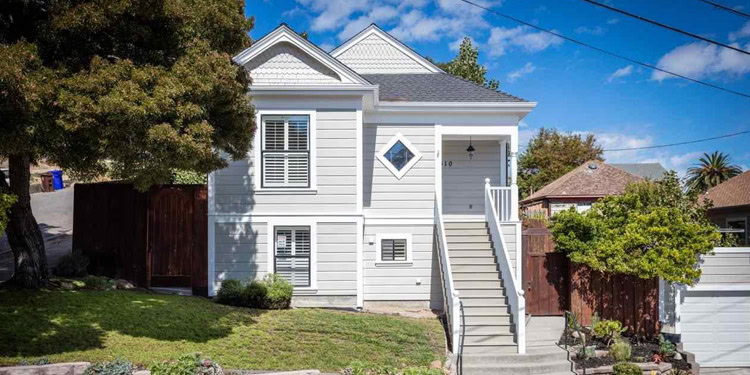 Entre los vecindarios más importantes en Richmond están:
Iron Triangle
Downtown Richmond
Point Richmond
Marina Bay
Richmond Annex
Park Plaza
Cada uno de estos vecindarios tiene una buena selección de casas disponibles para cada presupuesto.
La zona Iron Triangle recibe su nombre de las vías de ferrocarril cercanas que forman un triángulo alrededor del vecindario, es mayormente residencial, pero incluye el distrito comercial del centro de Richmond.
El área de Downtown Richmond tiene muchas tiendas comerciales y casas de lujo y villas. Es una zona para las personas más afluyentes que pueden darse el lujo de tener un estilo de vida bastante cómodo.
Marina Bay es una zona aún más costosa, aunque es posible encontrar algunos complejos de apartamentos alquilados por precios relativamente razonables. La zona también tiene casas y condominios de lujo muy cerca de la costa.
Si buscas un pueblo más pequeño, Point Richmond será ideal. Esta zona es conocida como The Point, y está llena de muchos edificios y tiendas con mucha historia. Las casas también suelen ser costosas.
🚗 Registrar tu auto en Richmond
Al mudarte a California desde otro estado, tendrás 10 días para actualizar tu licencia de conducir. Deberás completar el formulario DL 44, dar una huella digital, hacerte una foto y proporcionar un número de seguro social válido. También deberás pasar un examen de visión.
Para evitar cualquier penalidad, debes registrar tu vehículo dentro de los 20 días después de tu mudanza. Necesitarás el título del vehículo, pasar la certificación de smog de California, prueba de seguro y pagar las tarifas de registración. El vehículo también debe ser inspeccionado por el DMV.