¿Cómo es vivir en Riverside, California?
¿Debes vivir allí?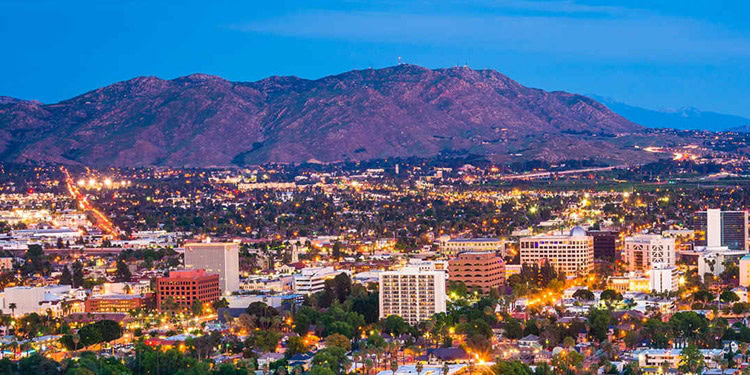 Riverside, California
El costo de vida en Riverside es más bajo que muchas ciudades de California, pero esto no siempre significa que sea un lugar económico donde vivir.
🏠 Precio promedio de una casa
Riverside ofrece buenas oportunidades de empleo y una educación de alta calidad para tus hijos, si estás dispuesto a pagar su precio. Esta ciudad también tiene algunas desventajas que debes saber. Veamos cómo es vivir en Riverside, California y si esta es la ciudad ideal para ti.
💲 Costo de vida en Riverside, California
El costo de vida en Riverside es más bajo que muchas ciudades de California, algo muy difícil de encontrar en este estado. Riverside tiene un costo de vida 14.8% más barato que el promedio de California. Aunque tiene un 11.8% mayor al costo de vida promedio en Estados Unidos, esto es bajo para los residentes de California.
Riverside puede ser una buena región a la que quieras mudarte si ya tienes un trabajo bien pagado, ya que no siempre será fácil conseguir un empleo dentro de esta ciudad.
Si no estás en condiciones de comprar una propiedad, conseguir un apartamento asequible en la zona también puede ser una opción sólida.
🌞 Clima de Riverside, CA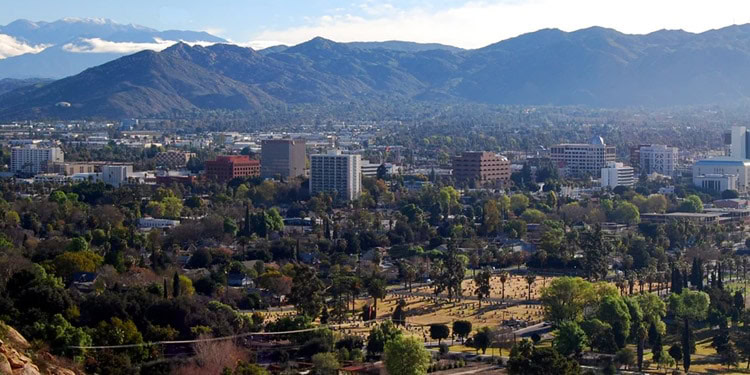 El clima en Riverside es variado. Por lo general, las temperaturas mantienen a los residentes cómodos todo el año. Sin embargo, las rachas de calor en el verano, con temperaturas que a menudo superan los 100 grados Fahrenheit, pueden ser bastante fatigosas.
La buena noticia es que los inviernos son suaves. Nunca hay necesidad de abrigarse mucho ya que las temperaturas nunca bajan de los 45 grados Fahrenheit. El mes más caluroso es agosto, con un promedio de 93 grados F, y el mes más frío es diciembre, manteniendo los 45 grados F.
💼 Empleos en Riverside
En promedio, los ingresos en Riverside, CA están por debajo del promedio del estado. Esto quiere decir que encontrar un trabajo bien pagado en esta ciudad puede resultar difícil. Sin embargo, la tasa de desempleo en esta ciudad ha permanecido relativamente estable, así que habrá varias opciones al buscar trabajo.
El gobierno de Riverside (City of Riverside) ofrece la mayor cantidad de trabajos en el área, empleando a más de 11,000 residentes anualmente. Al igual que el condado, los puestos de administración de la ciudad tienen más de 2,500 empleados. >> Ver empleos
Al igual que el gobierno, la industria de la educación emplea a más de 11,000 residentes en la región. La Universidad de California (University of California, Riverside, ver empleos) y del distrito escolar de Riverside (Riverside Unified School District, ver empleos) son los principales empleadores en esta industria.
Si estás considerando mudarte a Riverside, CA y necesitas un trabajo, usa alguna de las agencias de empleo recomendadas o aprovecha nuestra lista de sitios recomendados para encontrar empleo rápidamente.
💰 Encuentra trabajo RÁPIDO en California en estas compañías que están contratando:
🎓 Escuelas y universidades en Riverside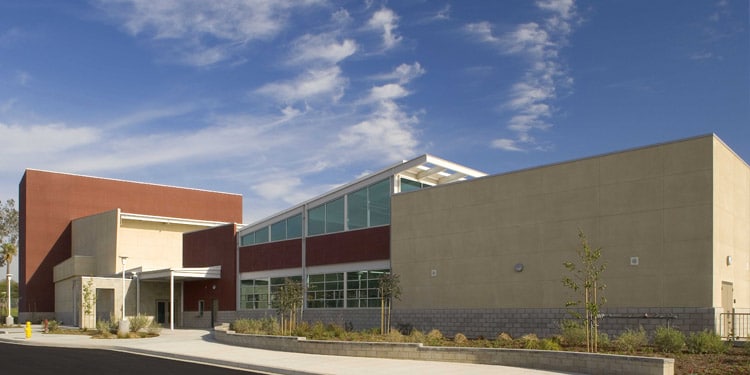 El distrito escolar de Riverside (Riverside Unified School District) educa a los estudiantes del lado este de la ciudad, mientras que el distrito escolar de Alvord (Alvord Unified School District) se encarga de la educación del lado oeste de la ciudad.
Juntos, estos distritos supervisan a más de 45 escuelas primarias (elementary schools), 12 escuelas intermedias (middle schools) y 13 escuelas secundarias (high schools).
Por lo general, la educación en Riverside se distingue por ofrecer las más excelentes oportunidades de aprendizaje. También cuenta con el apoyo de la Fundación Bill y Melinda Gates (Bill and Melinda Gates Foundation), lo cual significa que reciben fondos adicionales anualmente.
En cuanto a la educación post secundaria, la mayoría de los estudiantes de la zona asisten a la Universidad de California Riverside (University of California Riverside) o al colegio comunitario Riverside (Riverside Community College). Este colegio universitario de dos años promueve muchas especialidades que ayudan a los estudiantes a obtener su certificado de asociado (associate's degree).
Junto con otras escuelas y universidades de la zona, Riverside es conocida por ser la sede de la Escuela de Sordos de California (California School of the Deaf) y de la Escuela Secundaria India Sherman (Sherman Indian High School), un sitio educativo que escolariza específicamente a estudiantes indios nativos americanos de los grados 7 a 12.
🚘 Tráfico y transporte en Riverside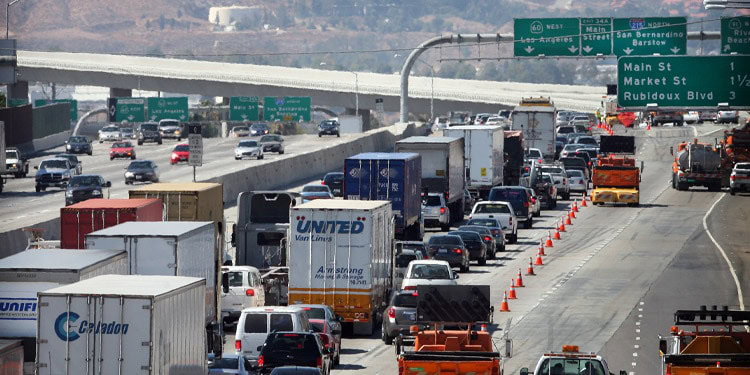 Como en la mayoría de ciudades de Estados Unidos, el auto es el método principal de transporte. Al vivir en Riverside, tener un auto será necesario.
El tráfico en esta ciudad no es tan caótico como el de Los Ángeles, pero lamentablemente es bastante congestionado. Además, los agresivos hábitos de conducción de algunos otros conductores pueden ser intimidantes.
Aunque la gran mayoría de los residentes utilizan automóviles, en Riverside hay transporte público. Riverside ofrece un servicio de autobús de ruta fija en unas 15 rutas de la ciudad, así como tres servicios de transporte expreso y algunas nuevas rutas de trolebús de la comunidad. Sin embargo, no hay servicio por la noche. Así que, si planeas salir tarde, asegúrate de una forma de llegar a casa.
La estación Riverside-Downtown y la estación Riverside La-Sierra son dos paradas del tren ligero que hace el Metrolink. Con miles de residentes al día viajando por las vías del tren hacia y desde el trabajo, el ferrocarril, al igual que los autobuses, es una forma popular de transporte en la ciudad.
El Aeropuerto Municipal de Riverside (Riverside Municipal Airport) atiende a los residentes que vuelan con frecuencia, pero si deseas encontrar vuelos internacionales será mejor viajar desde otros aeropuertos en la zona.
🌎 Latinos en Riverside, California
Según la Oficina del Censo de Estados Unidos, la población hispana o latina en Riverside, California es de 53.30%.
Además, la composición racial (no hispana) de la ciudad es de:
30.31% blanca
7.19% asiática
5.74% negra o afroamericana
2.60% de dos o más razas
0.33% nativa americana
0.31% de otras razas
0.22% de las islas del Pacífico
👮‍♂️ Crimen en Riverside, CA
Riverside es, en su mayor parte es considerada una ciudad segura. Es como cualquier otra ciudad, tiene sus zonas malas y sus zonas buenas. Sin embargo, hay algunas áreas que deberás evitar.
La tasa de delitos violentos de esta ciudad es un mayor al promedio de Estados Unidos y la tasa de delitos contra la propiedad (como el vandalismo) también es mayor al promedio nacional.
En cuanto a crimen se refiere, la mejor zona de Riverside es el área de Canyon Crest, así como las zonas de Mission Grove y Orangecrest. Si te preocupa el crimen, las calles Canyon Crest Drive, Alessandro Blvd. y Trautwein Rd. son los mejores lugares para vivir.
El centro de Riverside (Downtown Riverside) también es bueno y tiene muchos lugares agradables para visitar.
Hay algunos lugares que podrían ser considerados zonas peligrosas y donde los indigentes pasan el rato, pero la policía de Riverside es bastante eficiente en la vigilancia de esas zonas. Como en cualquier otra ciudad, presta atención a tus alrededores y no tendrás problemas.
🎈 Entretenimiento y cosas que hacer en Riverside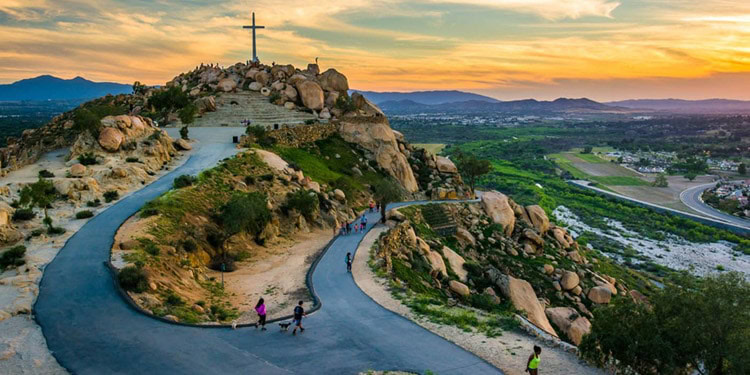 Riverside es una ciudad perfecta para los que les gusta el aire libre. Por ejemplo, siempre encontrarás un espacio donde relajarte en el parque California Citrus State Historic Park, donde podrás probar deliciosas naranjas, limones, limas y pomelos.
La ciudad también cuenta con más de 13 museos que mantienen a los residentes entretenidos y educados, mientras que las galerías de arte de la zona ofrecen pinturas y esculturas raras que a los residentes les encantan. El teatro infantil, el ballet y las orquestas de la zona siempre entretienen a los habitantes después de disfrutar de una buena comida.
Si estás dispuesto a salir de la ciudad, siempre encontrarás algo que hacer en los alrededores. Riverside está a mitad de camino entre San Diego y el área de Los Ángeles. Así que podrás conocer a Mickey en Disneylandia, explorar las playas de San Diego, el Zoológico y el Parque de Animales Salvajes, o buscar superestrellas en Los Ángeles, hacer compras en Rodeo Drive o ver un espectáculo de verano en el Hollywood Bowl.
Con Newport Beach a menos de una hora de distancia, podrás viajar a la playa y darte un chapuzón en el Pacífico, disfrutando del sol y la diversión en la arena de California.
Los amantes de la cerveza estarán encantados de tomar una copa en el famoso bar The Salted Pig. Y luego ver una película en el Fox Performing Arts Center.
Riverside ofrece una ubicación ideal para aventurarse por el sur de California, así como una zona tranquila y más aislada en la que quedarse y descansar.
🗺 Mejores lugares donde vivir en Riverside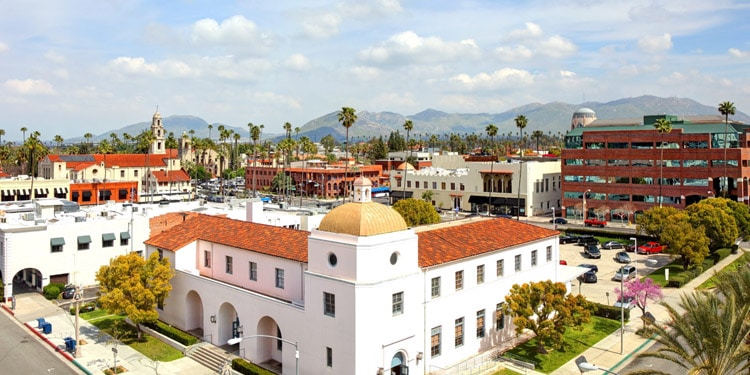 Casi 30 vecindarios distintos componen a esta ciudad, cada uno de ellos único en sí mismo. La mayoría de los vecindarios de Riverside ofrecen un gran lugar para establecerse y criar una familia.
Estos son los vecindarios recomendados al vivir en Riverside, California:
Sycamore Canyon Park
Orangecrest
Hawarden Hills
Victoria
Canyon Crest
Ramona
La Sierra Acres
Wood Streets
Canyon Springs
Grand
University
Alessandro Heights
La zona cerca del aeropuerto tiene vistas al Río Santa Ana y a Los Lagos de la Sierra, está formado por colinas. Arlington Village tiene un toque de historia y el vecindario Grand es una combinación de montículos y terreno llano.
El centro de Riverside (Downtown Riverside) es una comunidad mixta de comercios y viviendas que conforman el enérgico centro de la ciudad. Si quieres estar cerca de todo lo que ofrece esta ciudad, esta zona será perfecta para ti.
🚗 Registrar tu auto en Riverside
Al mudarte a California desde otro estado, tendrás 10 días para actualizar tu licencia de conducir. Deberás completar el formulario DL 44, dar una huella digital, hacerte una foto y proporcionar un número de seguro social válido. También deberás pasar un examen de visión.
Para evitar cualquier penalidad, debes registrar tu vehículo dentro de los 20 días después de tu mudanza. Necesitarás el título del vehículo, pasar la certificación de smog de California, prueba de seguro y pagar las tarifas de registración. El vehículo también debe ser inspeccionado por el DMV.
Si tienes más preguntas sobre cómo es vivir en Riverside, California o si tienes dudas sobre las oportunidades de empleo, el costo de vida o cualquier otro aspecto, déjanos un comentario en la parte de abajo y haremos lo posible por ayudarte.